Case Studies
Find out about some of the startups that have succesfully fundraised by our members here.

Data Management and Analytics, IoT (Industrial), SAAS (Business)
Other Investors: Angels from Industries
Total Round Size: SGD$1,350,000
Auk Industries specializes in Industrial IoT systems akin to 'Fitbit-for-machines' which deploys in minutes to stream equipment stats real-time for cloud-enabled Ops analytics.
Their technology enabler - the edge IoT device - is designed to be extremely universal and plug-and-play ready, allowing it to be deployed onto almost all types of machines within minutes.
Auk Industries' secure cloud-based platform will then ingest and analyse the data using their cutting-edge ops analytics engine to provide end-users with insights to execute impactful business decisions.

Logistics, E-Commerce
Other Investors: Wavemaker Partners, 500 Global
Total Round Size: USD$2,500,000
Parcel Perform is the leading, carrier-independent parcel tracking software platform for e-commerce merchants covering more than 600 logistics carriers worldwide. Established in 2016 by experienced founders from the e-commerce logistics space, Parcel Perform offers comprehensive parcel tracking data for e-commerce businesses to track, analyze and optimize their e-commerce delivery experience. Parcel Perform is based in Singapore, Vietnam, and Germany and serves thousands of customers globally.

Energy, Environmental, Renewal Technologies Marketplace
Other Investors: Octava Impact Investment, Expara Ventures
Total Round Size: Undisclosed
Boxgreen is a healthy food brand and delivery service that brings convenience and access to nutritious plant-based snacks and juices to offices and homes. They own the end-to-end production supply chain and have a food packaging facility located in a prison that provides training and job opportunities to the marginalized group.
The technology-enabled company uses a direct-to-consumer model online and leverages software and IoT solutions such as smart vending machines to provide innovative distribution and consumer experience.

Hardware, IoT (Consumer)
Other Investors: SeedPlus, Xoogler Angels
Total Round Size: USD$1,300,000
HOMI SmartHome is a consumer IoT services company that focusses on providing end-to-end smart home solutions. They make smart homes easy by providing consultation, installation, and support for our smart home products and also third-party solutions. All these services and products are offered at a revolutionary price through our payment plans.

Electric Mobility, Mobility Sharing, Micro-EV charging, Transport IoT
Other Investors: SeedPlus, 500 Global, SEEDS Capital, ACE Capital
Total Round Size: US$3,500,000
Neuron is an electric mobility technology pioneer based in Singapore. Founded in 2016, Neuron operates Singapore's largest electric scooter sharing system with an innovative dock optional service model that bring benefits to both consumers as well as city governments.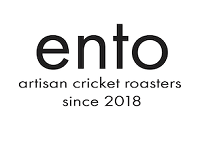 BioTech
Other Investors: Rapzo Capital
Total Round Size: Undisclosed
Ento is in an alternative protein company. Ento aims to be the next Beyond Meat / Impossible Foods specialising in insect based protein. With demand for alternative protein sources booming, the products offer a highly nutritious and sustainable form of protein.
Today, Ento serves thousands of customers across South East Asia, Europe and the US.Since Ento's Seed Funding, Ento has revenue growth of 180% month on month and has turned profitable. Ento has also been accelerated by 500 Global (San Francisco HQ) and has plans to commercialise its products across the US market by Q2 2020.

Biotechnology
Other Investors: East Ventures, Intudo Ventures
Total Round Size: US$1,000,000
Nalagenetics is a Singapore-based genetic testing startup built with the goal to reduce adverse drug reactions and increase prescription efficacy through genetic testing and information management systems.

HRTech
Other Investors: None (AngelCentral Syndicate)
Total Round Size: US$437,000
TribeHired is the first talent marketplace in South East Asia that helps talent not only get offers from IT companies who are competing to hire them, but also to get better at their skills and increase their value.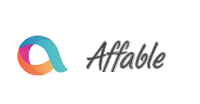 Marketing Tech
Other Investors: SGInnovate, Decacorn Capital
Total Round Size: US$747,000
Affable is building the next major digital marketing platform by automating influencer marketing using AI, developing algorithms that profiles influencers and their audience across social media such as Instagram, youtube, twitter, facebook etc.

HRTech
Other Investors: Seedplus, Found.Ventures
Total Round Size: US$640,000
EngageRocket is a cloud-based software that helps leaders and organisations make better people decisions using real-time data. Through cultural change, organisational transformation, mergers and acquisitions and other key events, companies use EngageRocket to analyse and act on employee feedback.

Artificial Intelligence for Music and Audio
Other Investors: Singapore's Wavemaker Partners, U.S. investor Exponential Creativity Ventures and undisclosed angels.
Total Round Size: US$1,000,000
Utilising artificial intelligence, Musiio is able to sort through the enormous amount of tracks created and published worldwide every day. The tools Musiio provides allows a business to process more data than is humanly viable, and gives a business the competitive advantage by substantially increasing the accuracy and quality of A&R and curation.

Medical Technology
Other Investors: Cocoon Capital, SG Innovate and Australia-based Blackbird Ventures.
Total Round Size: US$1,000,000
Singapore-based See-Mode Technologies, a medical imaging startup that provides stroke prediction and treatment planning. See-Mode uses artificial intelligence and computational modeling in creating a set of tools for medical professionals to use for the diagnosis of a person's risk of stroke.